VersiGrid™ is for bovines, too.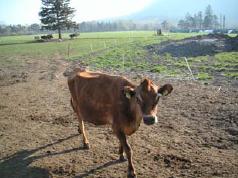 "Cattle have hooves, too. And we prefer VersiGrid over muddy, rocky manure. Please allow me to demonstrate . . ."
"Years ago my humans finally began to understand us dairy cattle:

Comfortable cows are happy cows.

Happy cows make more milk.

Happy cows make better milk.

Happy cows make more and better milk longer than unhappy cows."
"Cows that must lie down on muddy, rocky manure are not Happy Cows!"
"I have heard that my cousins in feedlots and confinement pens do not like lying down in rocky, muddy manure any more than us dairy cows.
I think this is probably true."
"Before VersiGrid™, this is what I used to looked like, about half the year."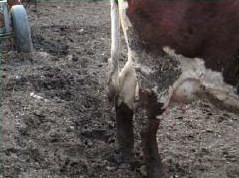 Above: Before VersiGrid™
"I was not a Happy Cow
with Healthy, Happy Hooves."
"Then my human got smart . . .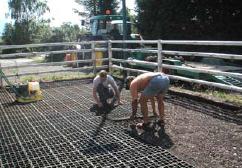 . . . and installed VersiGrid™"
"We asked ourselves,
'How many humans does it take to install VersiGrid™ in our dairy pens?' "
"Apparently the answer is, "Only one or two." And they were finished in a couple of hours!"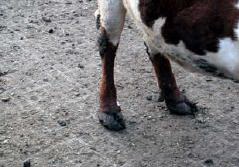 Above: After VersiGrid™
"Now we are comfy, Happy Cows . . .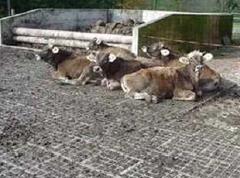 ". . . in our healthy, dry pens. "
""And we stay on the VersiGrid™ as much as possible...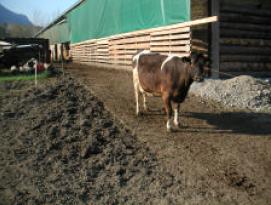 "And the humans seem happy too . . .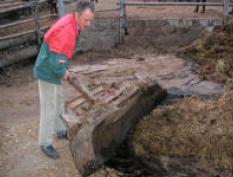 . . . although they do not spend nearly as much time in the pens with us."
"Now, let's see about fixing those muddy, damaged grass pastures . . .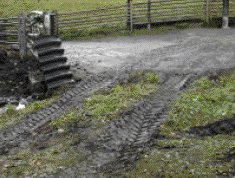 "And the walk to the pastures is no better, it should be a Happy trip."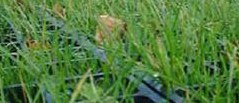 FFFast and Easy Installations ...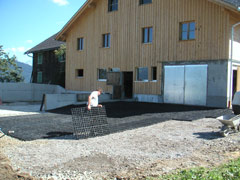 "Looks like the masters are catching on quickly, and I ask you . . .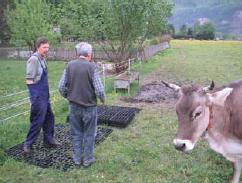 . . . 'How many humans does it take to make Healthy, Happy grass pastures?' '